September 2022, Part 1
 Art Jewelry Forum is pleased to share the news that members of our community find noteworthy. Is something missing? The success of this compilation of compelling events, news, and items of interest to the jewelry community depends on YOUR participation. If you're a member of AJF at the Silver level or above, you can add news and ideas to this bi-monthly report by going here. If you aren't a member, but would like to become one, join AJF here.
Listings gathered with assistance from Carrie Yodanis.
TICKETED EVENT: AJF LIVE WITH JORUNN VEITEBERG—SEPTEMBER 28, 2022, at 12 P.M. EST
The curator, writer, researcher, and collector wrote
The Jewellery Box, 
which is about her jewelry collection. It covers 50 years of her life, from 1969 to 2019. We'll celebrate her book and the pieces in her collection. Veiteberg will talk about why she became a collector, her passion for collecting art jewelry, the important link between collecting and remembering, and what jewelry can do for us. And of course, we'll see lots of jewelry—a selection from her collection. She owns over 550 pieces by more than 200 jewelry artists from 30 different countries! For a minimum $20 donation, you can be part of this exclusive and interactive AJF Live event. At the same time, you'll help support all of the programming and editorial content you rely on throughout the year. Buy your ticket
here
.
FEEL LIKE SEEING A JEWELRY SHOW?
Find these listings and many, many more on our dedicated exhibition page:
Stefano Marchetti, Carla Nuis, and Sondra Sherman, at Galerie Marzee through September 17, 2022
Three Worlds, at ATTA Gallery through September 18, 2022
Pierce Healy: Memory Maps Part II and Annika Pettersson: Digital Artefacts, at Platina Stockholm through September 24, 2022
Cycle by Katrin Feulner, at Jewelers'Werk September 10–30, 2022
Marie-Louise Kristensen solo exhibition, at Four Gallery through October 8, 2022
Flowers and Wolves: Philip Sajet and Violeta Adomaitytė, at Galerie Door through November 5, 2022
Lobe: An Exploration of the Earring, at Fingers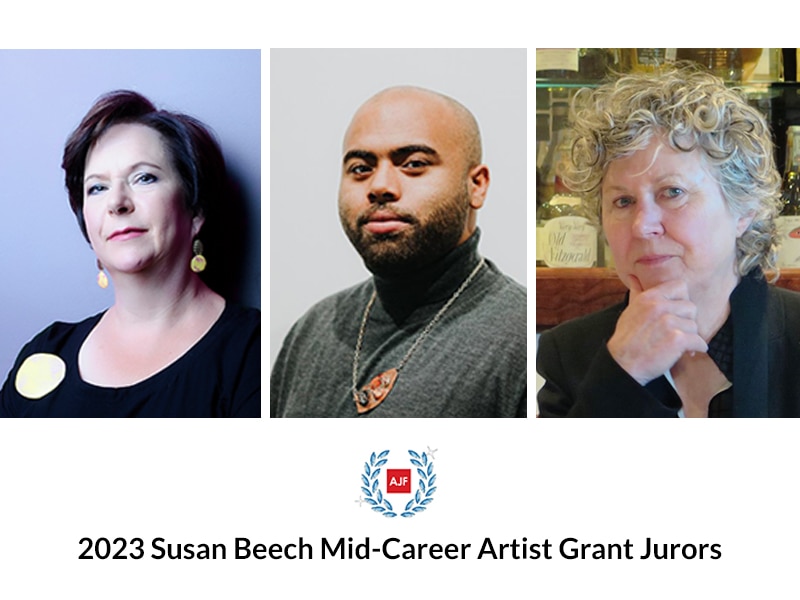 ANNOUNCING THE 2023 SUSAN BEECH MID-CAREER GRANT JURY
Susan Cummins, LaMar Gayles, and Beatriz Chadour-Sampson will serve as jurors. The $20,000 grant recognizes a mid-career artist who has made a substantial contribution to art jewelry. Open to makers aged 35–55. Applications will be accepted starting November 1, 2022. Info.
WHAT'S IT LIKE TO SEE CELEBRITIES WEARING YOUR JEWELS?
Barbara Klar knows, and she'll tell you about it on the Jewelry Journey podcast. Listen.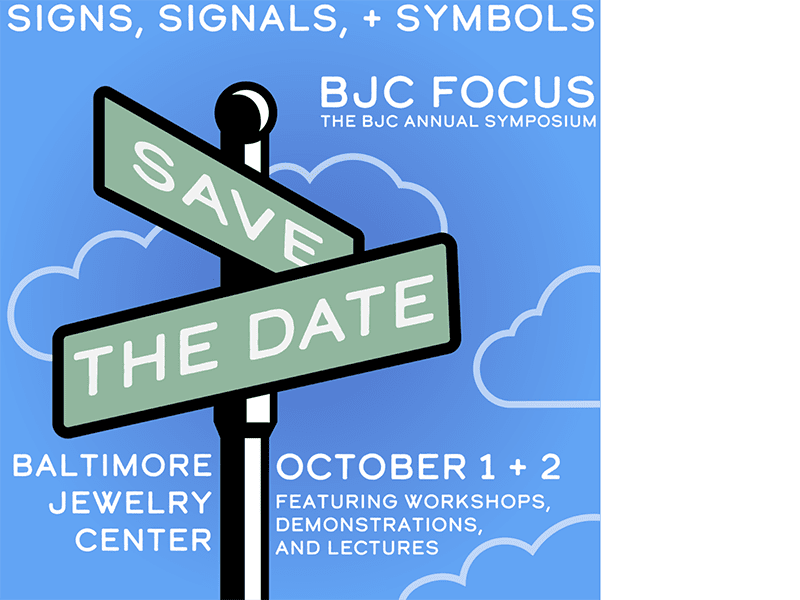 FOCUS SYMPOSIUM: SIGNS, SIGNALS, AND SYMBOLS
At Baltimore Jewelry Center, in person and online, October 1 and 2, 2022. Via workshops, demonstrations, and presentations, the free event will explore the role that jewelry plays as a cultural signifier. Throughout history, jewelry has visually indicated a wearer's preferences, characteristics, attitudes, and beliefs. Learn and discuss how jewelry and wearable art relate to political movements, gender, and sexual identity, as well as cultural communication and practices. Info.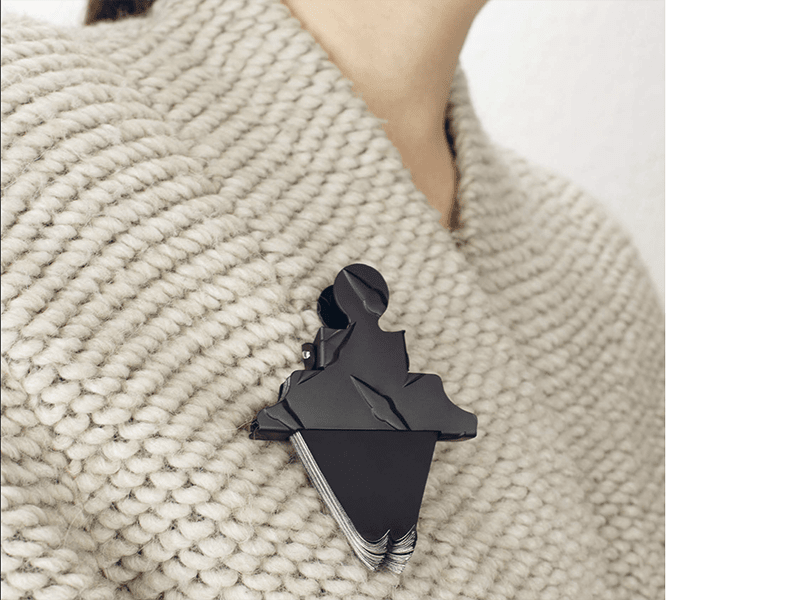 "PHARMAKOS: ADORNMENT AS A SOCIAL TOOL"
In her PhD research and accompanying publication, Vivi Touloumidi investigates adornment as an active agent to address social discomfort, repression, and marginalization. Confrontation through wearability is achieved via the gesture of decoration. Her project appropriates and subverts signs of stigmatization employed during WWII, and proposes new pieces that speak of resilience, emancipation, and self-determination. Info.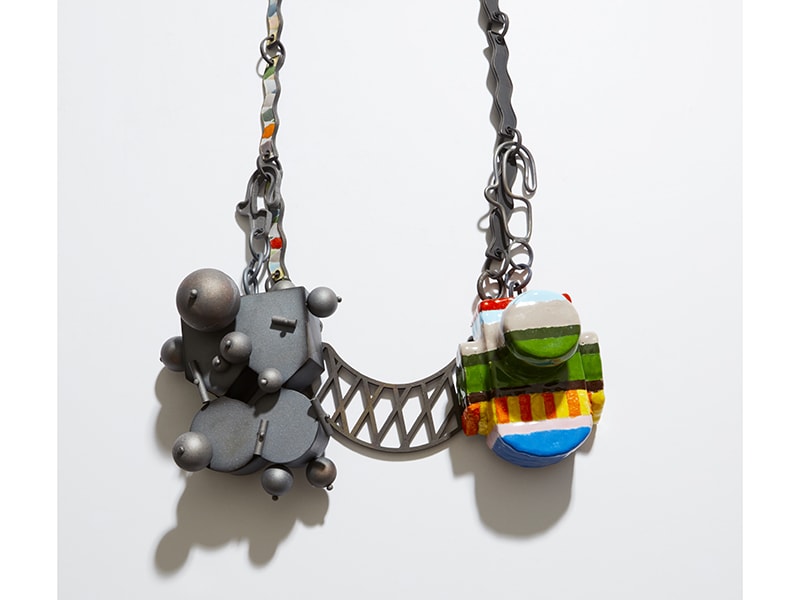 DANNER FOUNDATION ACQUIRED FOOL ME TWICE, BY AARON DECKER
The demi-parure was part of Decker's second solo exhibition with Ornamentum and was one of many works placed into collections, including cut my teeth (at Yale Art Gallery) and lil bomb (private collection). In the coming months, Decker will premiere designed objects at Salon, NY, and Design Miami. In 2023, he will premiere two bodies of work: Morning Star, at Galerie Reverso, and All the King's Men, at Ornamentum.­­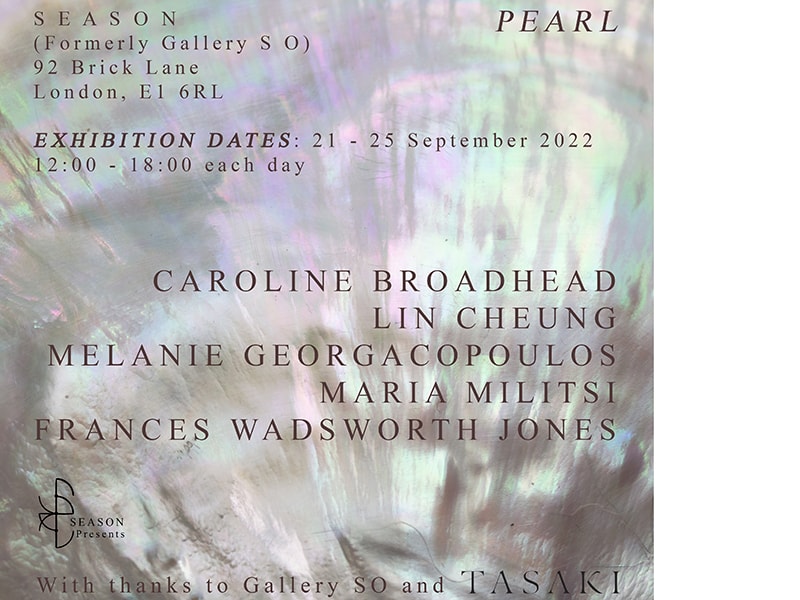 SEE THE PEARL EXHIBITION DURING LONDON DESIGN FESTIVAL
With work by Caroline Broadhead, Lin Cheung, Melanie Georgacopoulos, Maria Militsi, and Frances Wadsworth Jones. At S E A S O N Gallery (formerly Gallery S O), September 21–25, 2022. Info.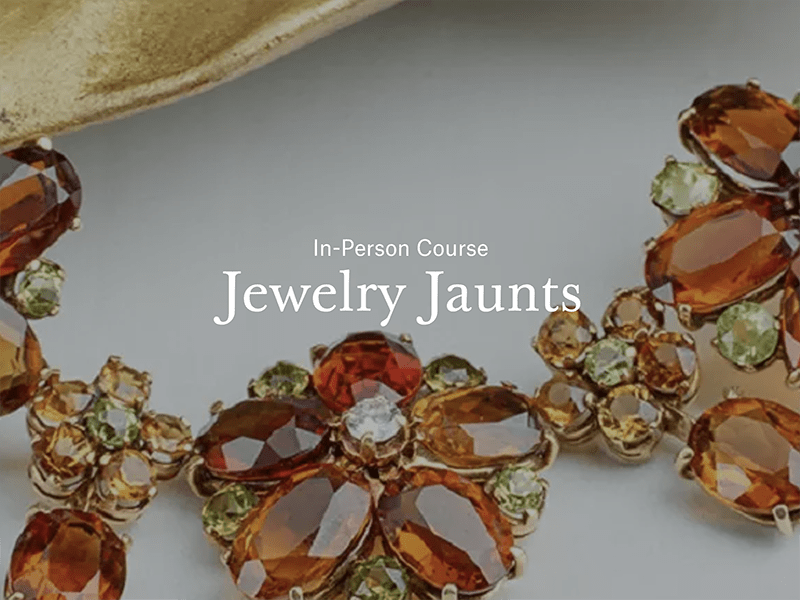 BELLA NEYMAN'S JEWELRY JAUNTS
Join Christie's and Neyman on five weeks of jewelry adventures around NYC. See some of the most beautiful and unusual jewels crafted over the last two centuries in person. Starts September 23, 2022. Info.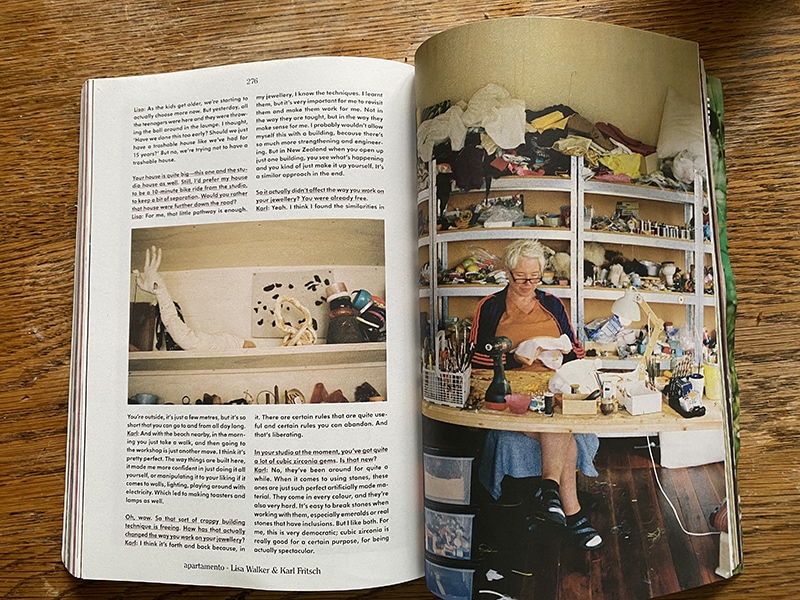 LISA WALKER AND KARL FRITSCH FEATURED IN APARTAMENTO MAGAZINE
See issue #28. Francis Upritchard interviewed them, and Harry Were took the photos.
KONTRAPUNKT EXHIBITION: SEPTEMBER 13–18, 2022
Held during Budapest Jewelry Week, but not part of the juried entries. Opening on Tuesday, September 13, at 17:10; studio/in-conversation talk, moderated by Lieta Marziali, on Saturday, September 17, at 16:00. At K.A.S Galéria.
CONGRATULATIONS TO THIS YEAR'S ACC FELLOWS
Among the 11 fellows announced by the American Craft Council, two work in jewelry: Teri Greeves and Keith Lewis. Greeves beads sneakers, stilettos, books, and sculptures, as well as jewelry. Lewis creates pins, brooches, necklaces, and rings that confront gay male sexual identity, memory (Victorian mourning jewelry), loss (AIDS), and the body.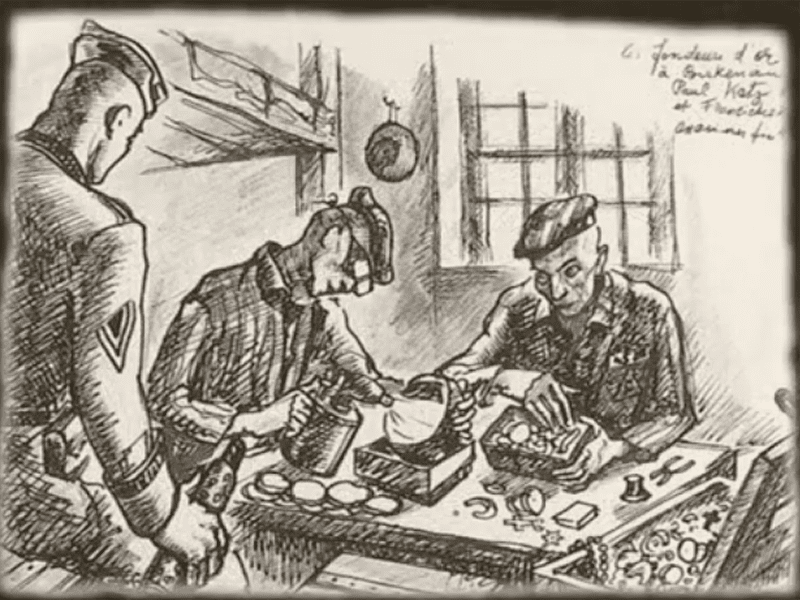 BEVERLEY PRICE IS STARTING MASTER'S STUDY ON NAZI DENTAL GOLD
She hopes to find primary evidence of the Nazi high orders for gold extraction and the Sonderkommando's improvised gold-refining processes. She'll compare this to the standard gold-refining process and will create a syllabus for goldsmithing students to offer to schools around the world. Price has a full-tuition scholarship at Haifa University, Israel, but seeks help with living expenses. Contact her.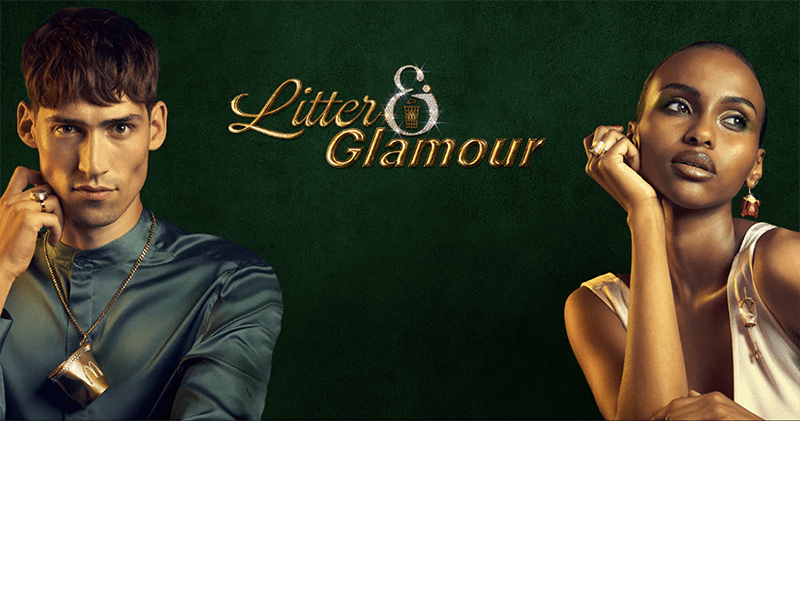 WHO DOESN'T WANT EARRINGS, NECKLACES, & BROOCHES MADE FROM FRENCH FRY CONTAINERS AND SODA CUPS?
To combat the trash generated in streets outside its restaurants, the Netherlands arm of McDonald's has introduced a limited-edition collection of gold and gold-plated jewelry made from real trash. The only people "lucky" enough to wear this bling will be those who put their waste in special trash cans, gaining them an entry into a giveaway. Pavlovian! Learn more.
RUTH BADER GINSBURG COLLAR BEING AUCTIONED
BUDAPEST JEWELRY WEEK: SEPTEMBER 12–18, 2022
Info. 
ATTEND THE 2022 ACC AWARDS CELEBRATION
Celebrate and honor the individuals who have dedicated their careers to craft—who, through their work as artists, as educators and mentors, as curators, as scholars, and as advocates, have inspired and informed the field. Thursday, September 15, 2022, 2 p.m. PT | 3 p.m. MT | 4 p.m. CT | 5 p.m. ET, via Zoom. Register here.
SILVER JEWELRY FROM NUBIA: AN ALMOST LOST CULTURAL ASSET
Wolfgang Mayer lectures in conjunction with the exhibition Beautifully Written: Jewelry, Drawing and Printing Art. At Schmuckmuseum Pforzheim, September 20, 2022, 7 p.m. Info.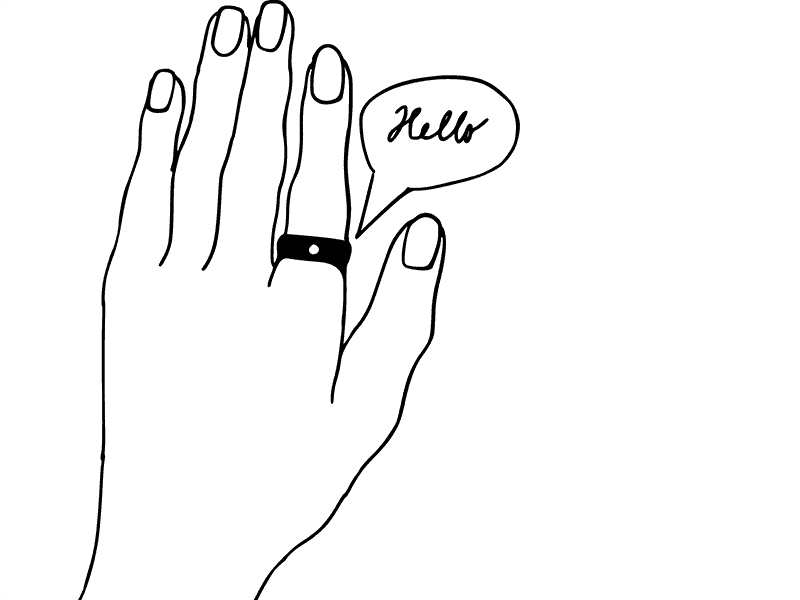 ŠPERK STRET 2022: SEPTEMBER 22–24, 2022
The international conference of contemporary jewelry, in Bratislava, Slovakia, has a conference on September 23 with lectures by Lieta Marziali, Giesbert Stach, Schmuckstammtisch Wien, Veronika Murarikova, and Ted Noten, as well as satellite exhibitions. Info.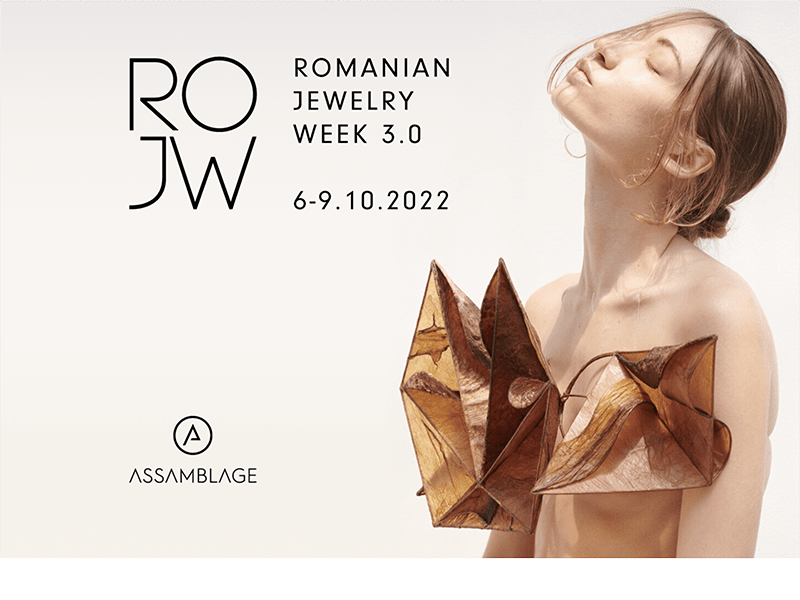 ROMANIAN JEWELRY WEEK: OCTOBER 6–9, 2022
SEATTLE METALS GUILD SYMPOSIUM: OCTOBER 15, 2022
In-person. There will be five presentations from artists who live and work in the Pacific Northwest; Charon Kransen's book sale, with the man himself there; a silent auction. Info.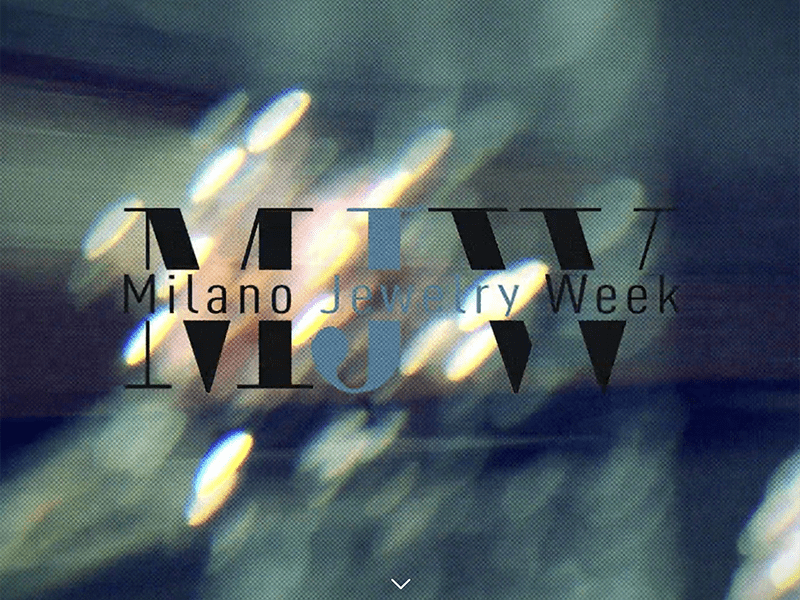 MILANO JEWELRY WEEK: OCTOBER 20–23, 2022
It will unfold in historic buildings, high jewelry ateliers, goldsmith workshops, academies, art galleries, fashion boutiques and design showrooms. Information.
ISRAEL BIENNALE OF CONTEMPORARY JEWELRY: NOVEMBER 10–14, 2022
Hosted by the Geological Museum, in Ramat Hasharon. Info.
CLUSTER CONTEMPORARY JEWELLERY FAIR: DECEMBER 9–11, 2022
With the theme "Sentient," the fair's mission is to abolish the still-persisting association of jewelry as a token of exclusivity and luxury, and an assertion of power. It will embrace another, much deeper and more authentic purpose of jewels and other bodily adornments as spiritual talismans that connect the individual to their community and to a higher knowledge. In London. Info.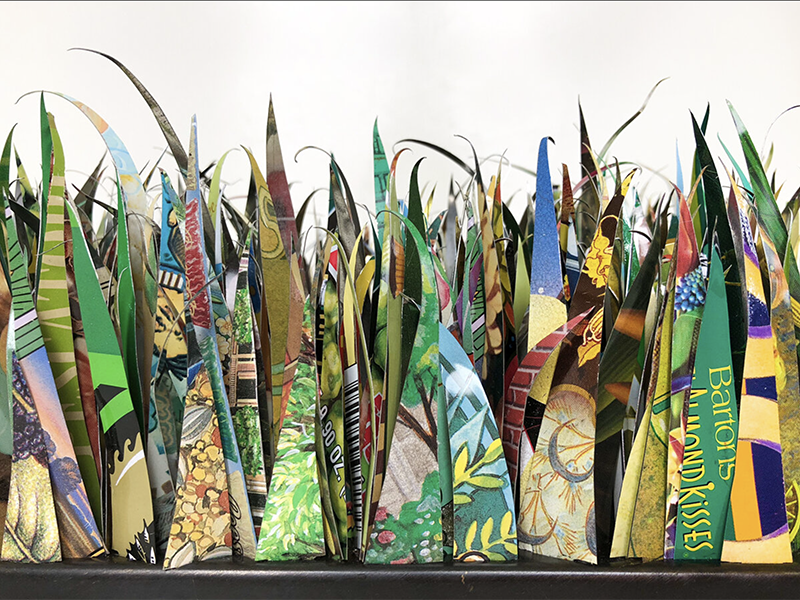 HARRIETE ESTEL BERMAN SEEKS A PART-TIME STUDIO ASSISTANT
Berman's studio is in San Mateo, CA. Contact her via FB or her website.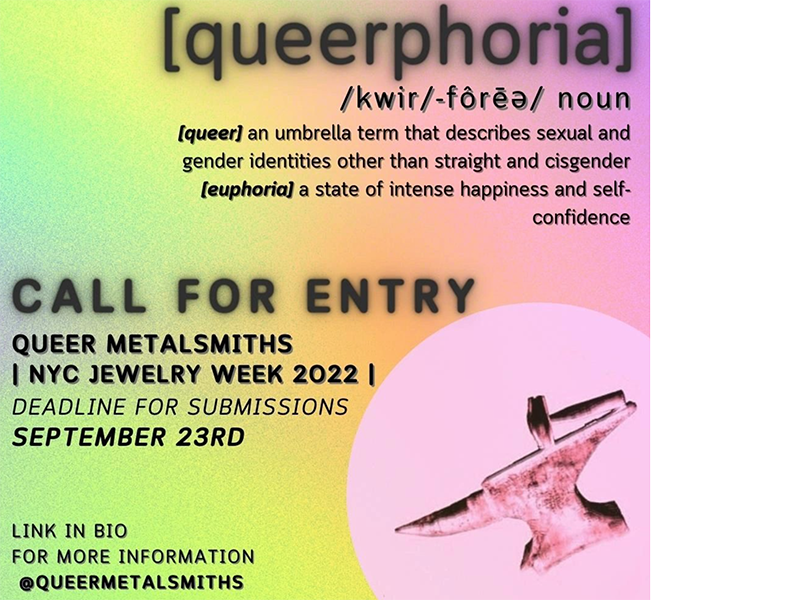 OPEN CALL: [QUEERPHORIA], DURING NYCJW 2022
What does being queer mean in relation to materiality? Is the work queer because the maker is queer, or is it queer because the subject matter is queer? Do people experience queer joy from wearing work made by a queer artist? Accepted work will be paired with the artists' written responses on the Queer Metalsmiths website to encourage community and visibility by connecting makers and viewers in a more meaningful way. Deadline: September 23, 2022. Info.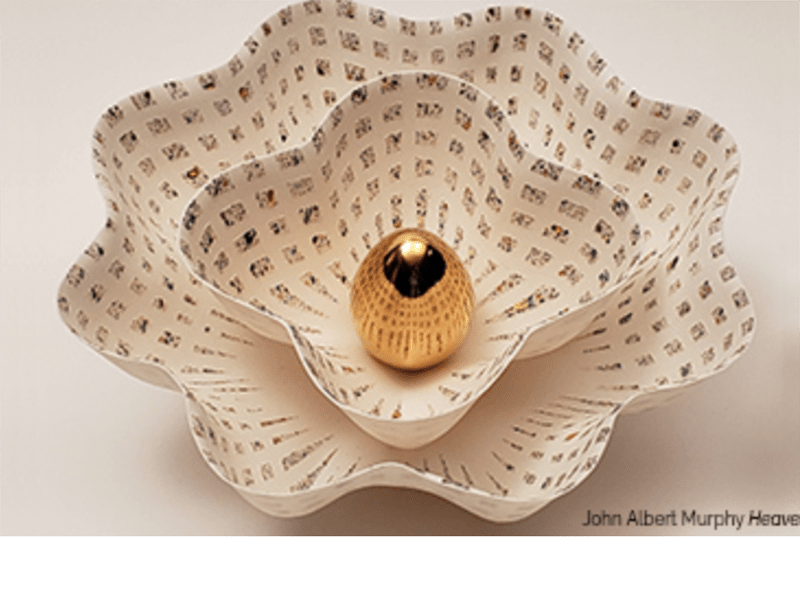 CALL FOR ENTRY: CRAFTFORMS 2022
Wayne Art Center seeks submissions for the 27th International Juried Exhibition of Contemporary Fine Craft. Work created utilizing CAD/CAM technologies and 3D printing tools is eligible. Selected works will be on display December 2, 2022­–January 21, 2023. Jeannine Falino will serve as juror. Info.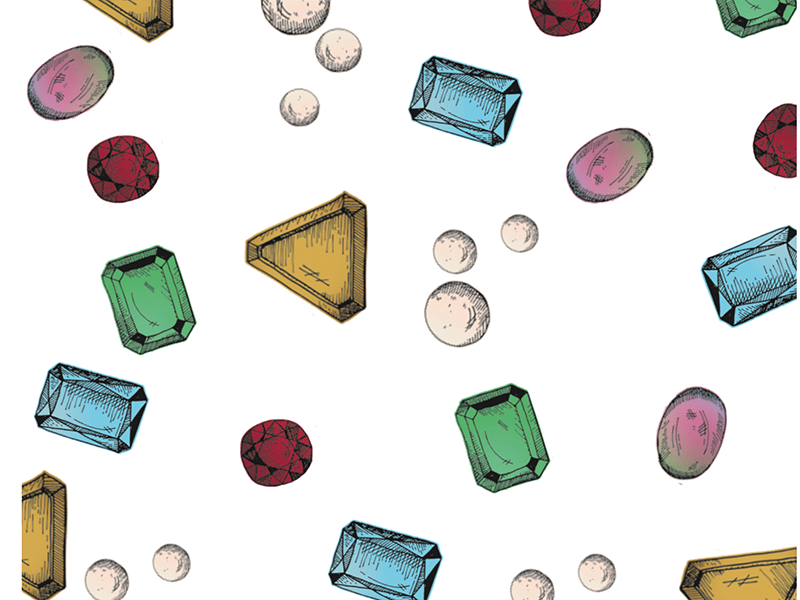 CALL FOR ENTRY: AMERICAN GEM TRADE ASSOCIATION'S SPECTRUM AWARDS
Mail-in deadline: September 23. Info.
CALL FOR ENTRY: Materials: Hard + Soft 2023
Now in its 35th year, the exhibition shows the top national and international artists, celebrating the evolving field of contemporary craft and the remarkable creativity and innovation of artists who push the boundaries of their chosen media. Deadline: October 14, 2022. Info.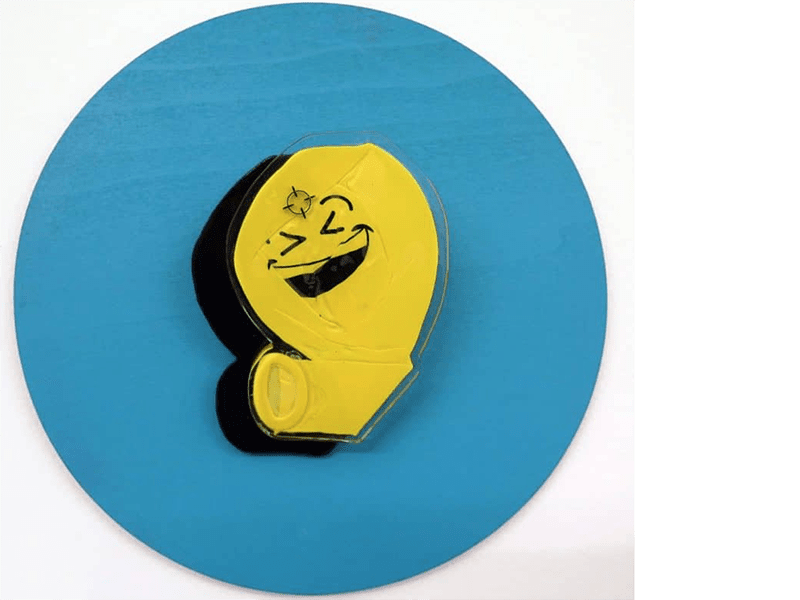 CALL FOR ENTRY: SNAG'S HOPE IS RESILIENCY
A multifaceted exhibition and sale that seeks to highlight SNAG's diverse membership. Submissions will be considered for three main components: an in-person exhibition at New York City Jewelry Week; inclusion in Metalsmith magazine, Vol 42 No 3 (November); and an online exhibition. Jurors: Angelik Vizcarrondo-Laboy and Nora McCarthy for the in-person exhibition and magazine. All submissions will be included in the online exhibition and sale. All submissions must be available for purchase through January 2023. Deadline: September 15, 2022.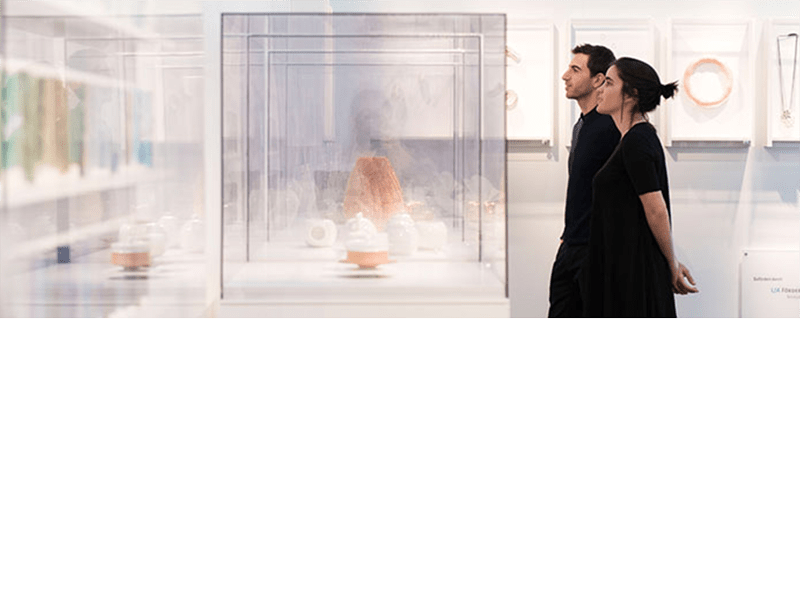 CALL FOR ENTRY: TALENTE—MASTERS OF THE FUTURE
An annual competition for new talent in the areas of design and technology, on show at the International Trade Fair Munich, March 8–12, 2023. The focus is on work that's ahead of its time and shines through its formal and technical originality and technical perfection. Deadline: October 3, 2022. Info.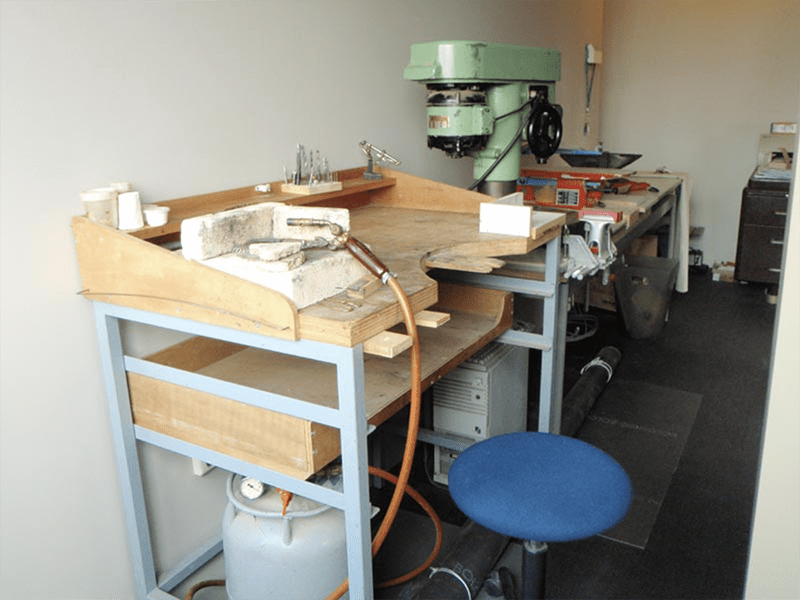 RESIDENCY AT FRANÇOISE VAN DEN BOSCH FOUNDATION
For May–June 2023. Non-Dutch artists only. Studio and apartment provided, plus an amount toward expenses. Offered by Rian de Jong and her partner Herman Marres. Deadline: September 15, 2022. Info.